Beiqi added 150,000 new energy vehicle production capacity
Release date:
2017-08-17

Author:

From the network

Click: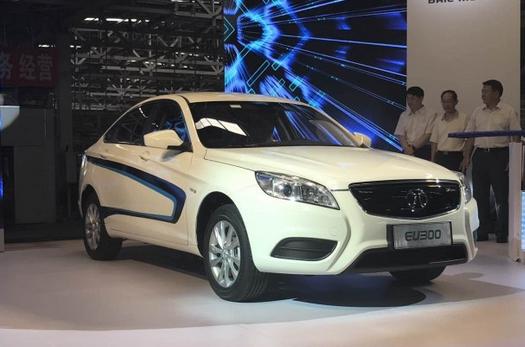 Beijing Automotive high-end manufacturing base of the second phase of the project has been officially completed, the Beijing Automotive Group will once again add an annual output of 150,000 new energy vehicle production capacity, and the second phase of the new product Beiqi new energy EU300 also officially off the assembly line. This time almost no time difference between the action also revealed that the Beijing car began all-round into the "2.0 era." While building the green energy industry to upgrade at the same time, Beijing Automotive has also accelerated its strategic transformation of the landing process.
It is reported that the Beijing auto high-end base transformation and upgrading, will increase the capacity of 150,000 new energy vehicles to achieve a total of 300,000 vehicle capacity, while adding and optimizing intelligent production equipment to meet the eight models of production for the new model investment Fully prepared.
In addition, Beijing Automotive uses the world's leading exhaust gas VOC treatment technology and the United States low nitrogen combustion recycling technology, increase the coating exhaust gas enrichment wheel burner. At the same time, increase the intelligent control system, the use of standardized, standardized and intelligent energy management system, the application of MES system, relying on Internet of things technology, real-time data collection, optimize the manufacturing chain, improve work efficiency and reduce energy consumption.
This time off the assembly line EU300, is the world's first "charge-compatible" of the exchange models, can effectively solve the electric car charging time is too long to use pain points, but also has low energy consumption, high efficiency. On the basis of a comprehensive operating conditions of 300km driving range, the EU300 has both charge and discharge function, and the replacement operation time is only 3 minutes.
Beiqi Group Chairman Xu Heyi said that Beiqi is in a critical period of strategic transformation, intelligent manufacturing platform for the expansion of the Beijing Automotive Group to deepen the structural adjustment, accelerate the strategic transformation of great significance. The second phase of the new energy production capacity is the important part of Beiqi new energy strategic layout, but also the implementation of Beiqi to "electric" into the new energy development strategy an important part.
According to reports, Beijing Automobile gradually clear the future development of enterprises, "six" strategy, that is, "differentiated, electric, intelligent, network, international, service" transformation path. After the car standard
Article URL:http://www.gatzchina.com/en/news/219.html
Related labels:Carlogo